LGBTQ+ Resources for Therapists
Not Sure About What to Say, How to Say It, What's Affirming and What's Not?
It's a fundamental principle among mental health professionals that creating a safe space and establishing trusting relationships with clients is essential for healing. When your client is a member of a minority group, a special level of awareness, compassion, attunement and self-knowledge is required. In this article, we've gathered resources to support you in your work with lesbian, gay, bisexual, transgender and queer (LGBTQ+) clients. Building trust and strengthening connection with your client not only creates a sense of safety, it's also a powerful way to counteract the exclusion, discrimination, and stigma that many members of minority groups face every day.  
Why These Resources? Not everyone is crystal clear on the concepts, language and norms that are most supportive and affirming for our LGBTQ+ clients. And while it is not easy to accept—especially since we've chosen helping careers—we all have implicit bias.  This article contains tools, resources, articles and infographics that touch on the key things you need to know and do do in order to become a more effective therapist for your LGBTQ+ clients. We've also included links to other resources, so you can take a deeper dive.
What Can You Do? Become educated about the basic concepts at the heart of LGBTQ+ identities and the language that's current among LGBTQ+ community members. Most importantly, be curious about your own implicit biases.
UNDERSTANDING IMPLICIT BIAS
To overcome implicit bias, first discover your blind spots. Then actively work to dismiss stereotypes and attitudes that affect your interactions. We've re including resources here to help you do this important affirming work. And in case hidden biases surface in your work with a client, we've included guidance for meaningful apologies and effective repair in the face of an unintended microaggression.
How implicit bias fuels microaggression. Implicit bias comes into play when we inadvertently say something or use body language that communicates a stereotypical or demeaning message about LGBTQ+ people. Sometimes called "microaggressions," such actions and statements can interfere with a client's sense of safety or trust and negatively affect therapeutic outcomes. In some cases, an unintended microaggression is the reason a client does not continue with therapy.
Identify, understand and unlearn implicit bias. The National LGBTQ+ Health Education Center has put together an invaluable 16-page Implicit Bias Guide. It's clear, helpful and filled with case studies and exercises that help anyone in healthcare recognize how implicit bias can inadvertently inform their words and actions and undermine the trust they're trying to build with a client.
In addition, the case studies offer trust-building alternatives—both words and actions. It's free and yours to download and keep forever. Explore the website's many additional resources in support of quality care for lesbian, gay, bisexual, transgender, queer, intersex, asexual and all sexual and gender minority people.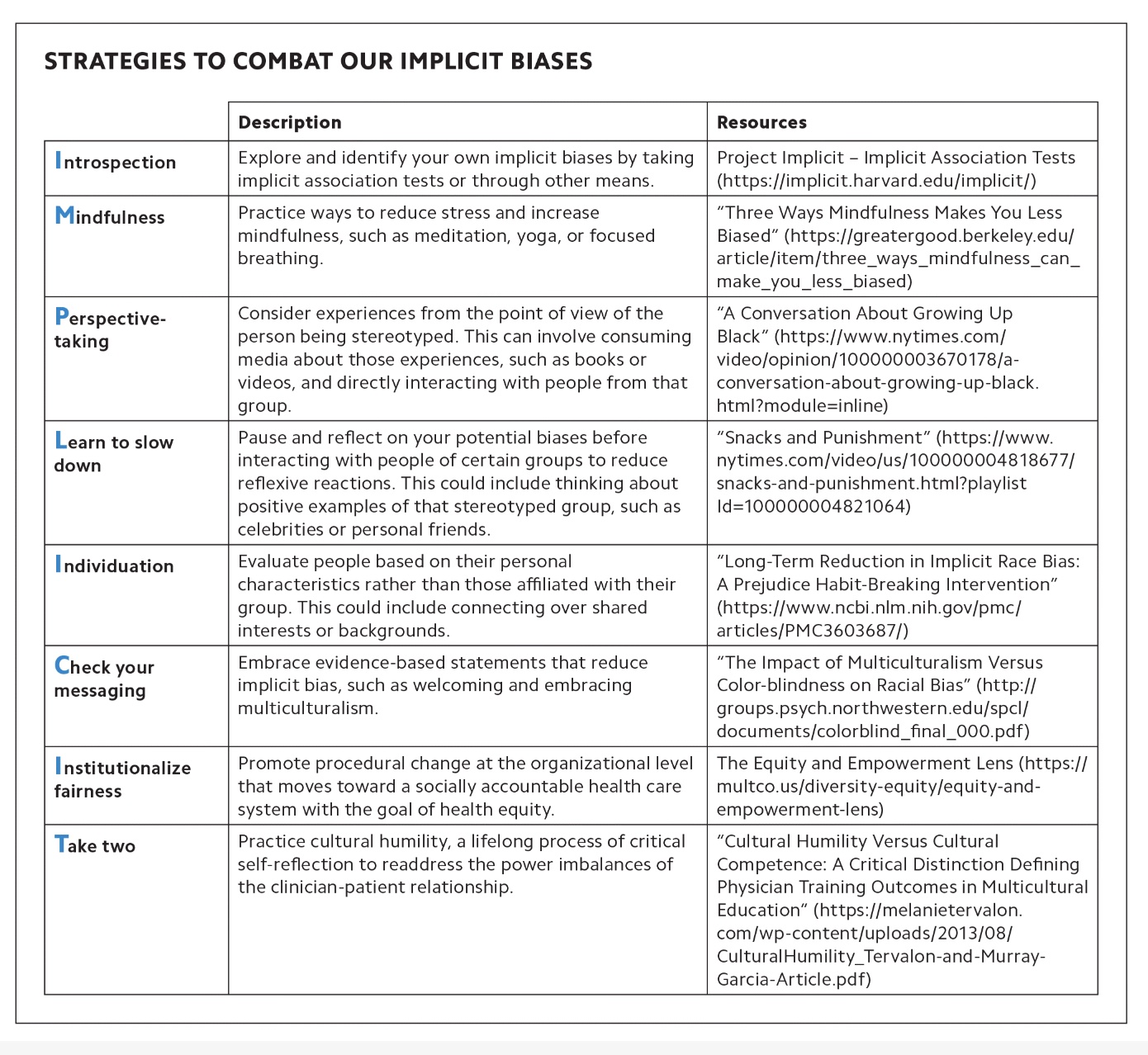 REPAIRING MICROAGGRESSIONS
Download this article from an American Association of Family Physicians publication and take a look at microaggressions from both sides. It covers their impact on the receiver and what the speaker should do to repair and move forward.
This article from the Harvard Business Review takes a comprehensive look at how to repair unintended microaggressions when they happen.
UNDERSTANDING IDENTITY
Know that LGBTQIA+ identities are just as real as straight identities. A client's sexual identity is not a preference or a choice, it's a fact—beyond speculation or any assumptions you may have. Your client is there to work on trauma, relationships, intimacy, work, home life or any of a thousand other issues. If you feel an inclination to link an LGBTQ+ client's presenting issues with their identity, pause, examine your assumptions and reframe.
Your LGBTQ+ client's identity has more than one dimension. Most definitions include sexual orientation, gender identity, gender expression (SOGIE) and many also note sex at birth. Several popular infographics illustrate SOGIE. You can download any or all from this page or use links to visit the websites where they originate.
USE ACCURATE, INCLUSIVE LANGUAGE
Read up before you talk. 
Download this comprehensive SOGIE Glossary of Terms from The Center for Excellence: LGBTQ+ Behavioral Health Equity.
Read this post on The Annie E. Casey Foundation website offering authen­tic and inclu­sive lan­guage you can use to support, affirm and build trust with LGBTQ+ clients of all ages. 
Language changes. Download this resource from The Center for Excellence: LGBTQ+ Behavioral Health Equity. It identifies the most recent language used in LGBTQ+ communities. You can deepen your understanding with The Center's free, foundational Behavioral Health 101 webinars on Sexual Orientation, Gender Identity and Expression and many related topics
Pronouns matter. Asking which pronouns your client would like you to use is one of the first things you'll do when you meet. It can set the tone for your session and your therapeutic effectiveness over time. Here's a guide.
NEVER STOP LEARNING
Here are some trusted sources to bookmark and explore:
The Center of Excellence: LGBTQ+ Behavioral Health Equity offers lots of free, quality content for therapists. This resource-rich site, a product of The SOGIE Center, is funded through a grant from the U.S. Department of Health and Human Services Substance Abuse and Mental Health Services Administration (SAMHSA). It supports the implementation of change strategies in mental health treatment to address disparities impacting the LGBTQ+ community.
By offering evidence-informed guidance on gender-affirming care and scores of free resources like videos, infographics, training, self-paced learning modules and more, it provides behavioral health practitioners with vital information on supporting the population of people identifying as lesbian, gay, bisexual, transgender, queer, questioning, intersex, two-spirit, and other diverse sexual orientations, gender identities, and expressions.
The National LGBTQ+ Health Education Center offers resources, education and more in support of quality care for lesbian, gay, bisexual, transgender, queer, intersex, asexual and all sexual and gender minority people.
The Gay Center is the home of NYC's LGBTQ+ community. Its focus is on supporting programs for health, wellness and LGBTQ+ community connections. Its website offers invaluable resources that can help you understand, support and empower your LGBTQ+ clients. They offer many resources including two that are unique:
Building community through allyship
How an intersectional framework offers insights into how identity affects a client's experience of community, power, work and more